Electrician Jersey City NJ | Electrical Contractor
Licensed Electricians in Jersey City NJ; When it comes to doing electrical work, it always is best to hire a licensed and insured electrician because of this serious injuries involving electricity.. only properly trained and experienced electricians should handle your electrical task. It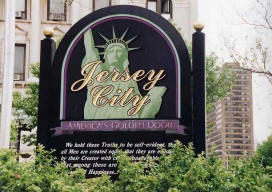 may be tempting when it is well known that your neighbor is very handy when it comes to doing his own task but when it comes to a electricity this is no time to leave it to anybody but the pros. In this instance the old term a little bit of knowledge is dangerous couldn't be more true. Just because an electrical job may seem simple and easy it still requires the services of a properly-trained Jersey City NJ electrician.
Hire a Jersey City Professional Electrician
Over the years Ive seen a lot of sloppy, careless and outright dangerous electrical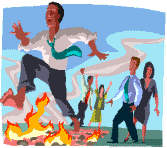 work performed by jack of all trades that truly have no business doing hap hazard electrical work. Its just not worth risking your safety.
It should also be pointed out that due to the New Jersey state codes, in Jersey City any electrical work needs to be performed by a license electrician contractor or alternatively certain tasks are allowed to be performed by the homeowner so long as he lives in the property that he's working on and he pulls a permit with his local Township. This is specifically excluded for rental properties. This may also have implications with your home owners insurance so you would be well advised to check with your insurance company to see if they permit the electrical work you're performing to be done by an unlicensed electrician.