200 amp service upgrade.
Cost Protection: We will  beat any legitimate  advertised price by at least 5%
WOW..$2599 200 Amp Service Ultimate

Upgrade special
Hurry order now price good until March 30, 2018Regular price $3200
Click here request an estimate or to make an appointment.
For Single family residential  UG customers
Ultimate Service upgrade special Includes:
Top of the Line Square "D" 200 amp Homeline 40 circuit  30 space main breaker panel.

Grounding of water system

Single Gang 200 amp meter Board (device your electric meter plugs into)

 2-8ft ground rods driven into the earth on the home exterior 

# 4 Bare copper/ grounding conductor to water pipe

Outside service cable from meter to panel (underground service)

GFCI

 

Protected receptacle

 14 single pole circuit single breakers  and 2 two pole circuit Breakers included

Single pole 20-amp breakers for kitchen, dinning, washer and bathrooms.

Single pole 15-amp breakers for lighting and receptacles.

All items to be installed to the national electrical code or local town codes.

Extra circuit breakers can be added for $40 each single pole breaker or $80 each for double pole breakers

10 year warranty parts and  lifetime  labor warranty
click here to request an estimate or make an appointment.
And all backed by Brown Electric's  Lifetime Warranty!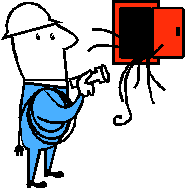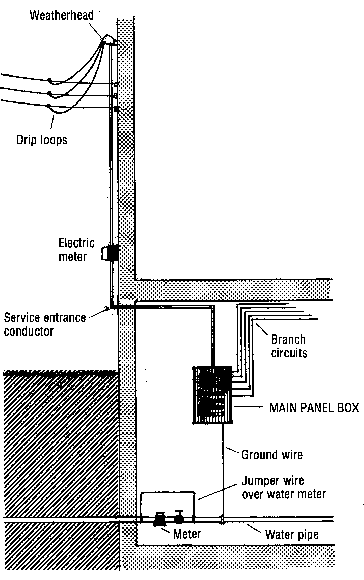 Q. How much is your families safety worth to you?
A. read on
Look kids, Daddy saved some money by doing his own electric work.
1 week later
Kids :" Great job daddy ….where are we going to live now?"
Don't gamble with the everything you have !
Its not worth risking the lives of everyone you love and everything you own.

200 amp circuit breaker box
The quality you expect from Brown Electric and Square D®, the 200 amp service upgrade industry leaders,
is built into all Homeline® Load Centers. One example is
our exclusive Qwik-Open® Circuit Breakers, which have given
homeowners a new standard for reliable, fast-acting circuit
protection. In addition, our commitment to technological
leadership has brought a new level of electrical safety to the
residential market, with innovative
solutions such as Surgebreaker®
Plus Whole House Surge Protection
and Arc-D-tect® Arc Fault Circuit
Interrupters. From leading
innovations in circuit protection

and exclusive features to a
comprehensive selection of options
and accessories, Homeline Load
Centers are the smart choice for
safety-minded homeowners. Feature for feature,
Homeline panels outclass the competition.
Upgrade your electric service today!
Our services include
100 amp fuse box ( circuit breaker panel only) upgrade click here to make an appointment.
100 amp service complete upgrade click here to make an appointment.
200 amp fuse box (circuit breaker panel only) upgrade click here to make an appointment.
200 amp  complete service upgrade click here to make an appointment.
For 200 amp Service upgrades our service area includes the entire State of New Jersey And Southeastern Pennsylvania.
Only use New Jersey State licensed electrical contractors.
 You've upgraded your kitchen, plumbing, roof, bathroom, and carpet…
now pay some attention to the most critical and unfortunately
most overlooked system in your home. Your electrical System!
Each year, fire claims the lives of 4,000 Americans and injures approximately 20,000 more. During a typical year, home electrical problems account for 67,800 fires, hundreds of deaths, thousands of injuries and $868 million in property losses. Home electrical wiring causes twice as many fires as electrical appliances.  Many of these fires are caused by misuse or  overloading electrical circuits .
THE FACTS
Winter months are the most dangerous time for electrical fires. Fire deaths are highest in winter months which call for more indoor activities and increase in lighting, heating, and appliance use. Most electrical wiring fires start in the bedroom.
THE CAUSE
Electrical Wiring

Most electrical fires result from problems with "fixed wiring" such as faulty electrical outlets and old wiring. Problems with cords and plugs, such as extension and appliance cords, also cause many home electrical fires.

In urban areas, faulty wiring accounts for 33% of residential electrical fires.

Many avoidable electrical fires can be traced to misuse of electric cords, such as overloading circuits, poor maintenance and running the cords under rugs or in high traffic areas.

Home Appliances

The home appliances most often involved in electrical fires are electric  panels, stoves and ovens, dryers, central heating units, televisions, radios and record players.
SAFETY PRECAUTIONS
Have your electrical panel checked by a licensed electrician

Keep electrical appliances away from wet floors and counters; pay special care to electrical appliances in the bathroom and kitchen.

If an appliance has a three-prong plug, use it only in a three-slot outlet. Never force it to fit into a two-slot outlet or extension cord.

Never overload extension cords or wall sockets. Immediately shut off, then call electrician to professionally replace, light switches that are hot to the touch and lights that flicker. Use safety closures to "child-proof" electrical outlets.
Finally, having a working smoke alarm dramatically increases your chances of surviving a fire. And remember to practice a home escape plan frequently with your family.
Contact Us to make an appointment.